Everyone knows the 90s are back! Unless you've been living under a rock for the past year or have no sense of current fashion trends then I'll excuse you for your lack of knowledge. However there are some 90s fashion trends that I expected to have stayed put in the 90s to be be never seen from again. Hair buns were one of those trends I assumed would be never resurrected. Unfortunately for us they are back, will they catch on? I hope not.
The Modern Interpretations
Here's model Cara Delevingne (who's practically walked every runway during this week's New York Fashion Week) modelling for the new ad campaign for the DKNY and Opening Ceremony collaboration. Clearly the ad is going for a very 90s look with hair buns and all.
Here's popstar Jessie J rocking the 90s hair buns on The Voice U.K. with her big hoop earrings and bright red lip she looks like she just time got out of her time machine.
Gwen Stefani is the queen of the mini hair buns. Someone as fashion forward as Stefani can no doubt (pun intended) pull out such an outrageous hair style. This modern interpretation is kind of tame compared to her wilder 90s hair days. You can be the judge and compare for yourself with the pics below.
The 90s Inspiration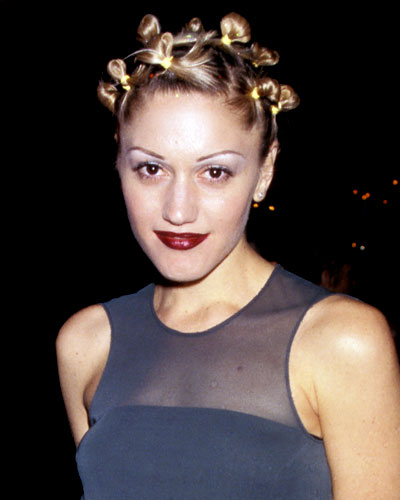 Gwen Stefani
Björk
Gwyneth Paltrow
Mel B. a.k.a. Scary Spice
Brandy
Sailor Moon (yeah I went there!)
So what do you think? Mini hair buns here to stay or so passé?