In the world of celebrity news, there's no shortage of hits and misses. This week,The Wanted get their own reality show and Justin Bieber is rumoured to have "cheated" on Selena Gomez with Rihanna.
HIT: The Wanted gets their own reality show
According to Vulture, the Wanted will be getting their very own Ryan Seacrest-produced reality show on E! Cameras will follow the English boy band as they make the move to L.A. to record their third album. With Seacrest's blindingly white smile supporting them, you know the show will be a hit. Though, the big question on everyone's mind (okay, just mine) is: will Lindsay Lohan (Max George's alleged groupie) make an appearance? Shall we start taking bets?
MISS: Justin Bieber "cheated" on Selena Gomez with Rihanna
The worst rumour of the week goes to: Life & Style for reporting that Justin Bieber cheated on Selena Gomez with Rihanna during the early days of their relationship. To that I say: HAHAHAHAHA and throw in a Ryan Lochte-inspired "jeah, right!" because this is the worst hardly though-out pairing ever. Doesn't Life & Style know by now that Rihanna likes the bad boys (or in Chris Brown's case, douchebags)? Justin Bieber is too soft and baby-faced to be anywhere near RiRi's radar.
HIT: Matt Smith to join Ryan Gosling's new movie
Doctor Who's Matt Smith is set to join the Ryan Gosling-directed project, How To Catch a Monster, alongside Gosling's girlfriend, Eva Mendes. Considering the online fandoms surrounding Doctor Who and Gosling, I have to ask: is Tumblr funding this project? Asides from Mendes, it seems like Gosling's casting director spent a lot of time on Tumblr to do his job. To that, I slow clap for your similar work ethics.
MISS: Beyoncé's publicist wanted Buzzfeed to remove unflattering pictures
Beyoncé's publicist had the nerve to e-mail Buzzfeed to ask them to remove a couple of unflattering photos taken of the star during her Super Bowl half-time show. Granted the photos were not the picture perfect snaps seen everywhere else, but it's Beyoncé we're talking about here. That fierce lady can make ugly look good, a.k.a. that ugly pretty look that Tyra Banks wants all her models to do on America's Next Top Model. Werk it, Bey. Werk it.
HIT: Adam Brody and Leighton Meester are dating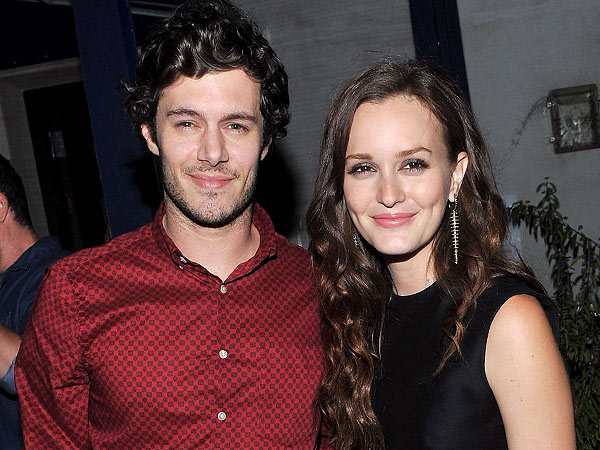 According to Us Weekly, two products of teen drama super producer Josh Schwartz's universe are dating. This time around, Seth Cohen from The O.C. crossed the country to date Gossip Girl's Blair Waldorf, a.k.a. Adam Brody and Leighton Meester are a thing IRL. While I can recognize the line between reality and fiction, I still like to think that Blair's stepfather, Cyrus, set the Upper Eastsider up with his west coast nephew. Yes, I know Blair is married to Chuck now but if you can write fic, so can I.
MISS: Chris Brown allegedly faked his community service hours
According to TMZ, professional douchebag Chris Brown allegedly faked the community service hours he was to serve as punishment for beating up Rihanna. Brown was supposed to do odd jobs at the Tappahannock Children's Center but instead, he forged those hours with help from his mother, the center's former director. IMO, pretending to do work at a children's center is pretty low, even for him. Luckily for Brown, there's one less legal issue he has to worry about as Frank Ocean said he would not press charges against Brown for their altercation last week.