In the world of celebrity news, there's no shortage of hits and misses. This week, Anderson Cooper practically admits he's a Beyoncé fangirl like the rest of us and Justin Bieber instagrams his ass.
HIT: Anderson Cooper understands the world's Beyoncé obsession
While the world (okay, the press) still appears to be reeling from Beyoncé lip syncing-gate, Anderson Cooper pretty much laid it why everyone else loves the Queen B. Cooper nails his Ridiculist segment right off the bat when he says, "So what? As far as I'm concerned, it's Beyoncé's world and we are just living in it." While Beyoncé is no Arethra Franklin (who performed lived during the 2009 inauguration), at least Bey didn't screw it up when the wrong backing track played and she did a little jig (ahem, Ashley Simpson on SNL).
MISS: Justin Bieber Instagrams a photo of his ass crack
Like a Pokémon, Justin Bieber is evolving right before our eyes. Recently, the teen pop star made the leap from just plain shirtless photos to an ass crack! (They grow up so fast, don't they?) But we have to ask: does the ass crack shot mean n00dz are not to far down the road? While teenage hormones may be screaming yes, the rest of the world hopes that he keeps that under wraps because no one wants to see his scrawny self, ass and all.
HIT: Even Michael J. Fox is making fun of Taylor Swift's love life 
You'd think Taylor Swift would get the hint on how exactly over-exposed her love life is after Michael J. Fox, who seems like the nicest celebrity ever, told Vulture he wouldn't want his 23-year-old son Sam to date her (dammit, Tina Fey for putting the idea in everyone's heads!). Not only did Fox approve of Swift's break-up songwriting ways ("What a way to build a career."), he probably wouldn't even recognize her if she started dating his (finally age appropriate) son.  He'll probably tune in on who she is once the break-up song goes on the air: "'Sam, You Piece of Shit.' Oh … that was the girl you brought home!" Fox later apologized to T-Swift who tweeted, ""Hey everybody, Michael J. Fox got in touch with me today and we are good. Thank you for having my back."
MISS: Leonardo DiCaprio is taking a break from making movies (and losing)
Django Unchained star Leonardo DiCaprio, told a German magazine that he be taking a break from acting. "I am a bit drained," the actor said to Bild magazine. "I'm now going to take a long, long break. I've done three films in two years and I'm just worn out." Not a bad idea for the busy actor and the awards season's perennial bridesmaid (always a bridesmaid, never a bride —er, winner). Losing year after year after year with such awesome performances (HIS BLOODY HAND IN DJANGO!!) must be tough. Hopefully the upcoming The Great Gatsby will finally bring Leo a fruitful awards season, one where he finally walks away with the grand prize.
HIT: Joseph Gordon-Levitt makes a sweet Thank You video
[youtube https://www.youtube.com/watch?v=CRHPjOFBFvs&w=640&h=360]
Joseph Gordon-Levitt should be the poster child for child actors everyone. Not only has JGL walked away from his adolescence practically scot-free, he seems to have still remained quite humble after a string of recent blockbuster successes (the most recent: The Dark Knight Rises and Looper). The actor was nice enough to make a quick and heartfelt Thank You video for his online creative community, HitRecord, after Don Jon's Addiction (the movie he wrote, directed and starred in) was picked up at the Sundance Film Festival. D'aww…
MISS: Shia LaBeouf dropped acid for a movie role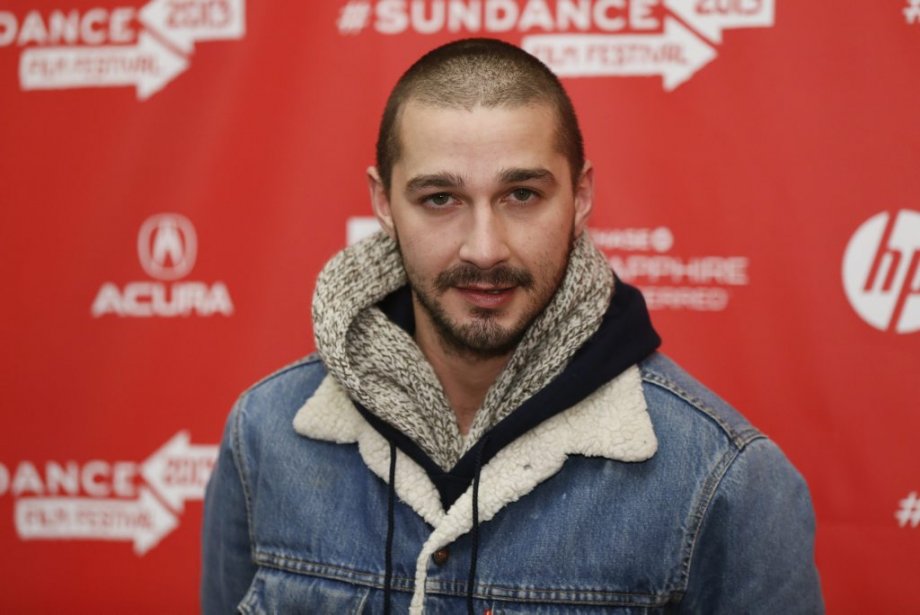 In yet another episode of Stars Gone Wild, Shia LaBeouf dropped acid so he could prepare himself for his role in The Necessary Death of Charlie Countryman. The film, which also stars Evan Rachel Woods, follows LaBeouf's character Charlie as he falls for a girl, and simultaneously, into the world of sex, drugs and violence in Romania. His method acting efforts appear to have gone to waste as the reviews coming out of Sundance are mostly negative. Um, good try Shia, but I think the world still prefers you as the kooky Louis Stevens from Disney's Even Stevens.