Dear readers,
The next time we meet again, 2013 will be well on its way. While I look forward to the new year ahead of us, I can't help but look back at some of 2012's hits and misses. Thus, I present to you the best and worst of 2012 a.k.a. the year the world was supposed to end according to the Mayan but didn't (thanks, Doctor!). Enjoy!
HIT: One Direction Mania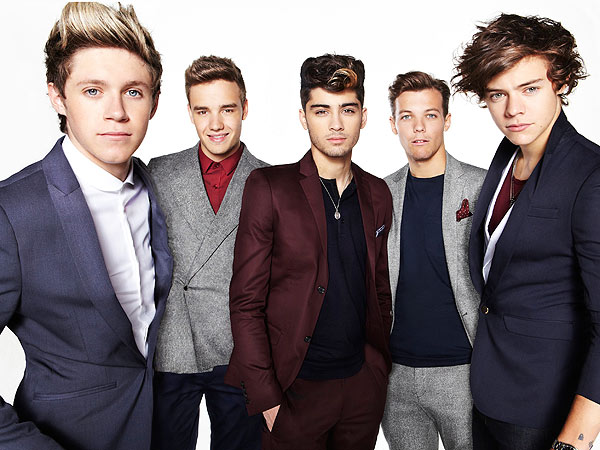 Every couple of years, a new teenage heartthrob comes in to replace the older version. In 2012 though, we not only got one cutie patootie, we got FIVE all thanks to music business genius and X-Factor judge, Simon Cowell. One Direction hit North American by storm selling millions of records, filling up concert venues and causing riots everywhere they went. If they can shoot out more infectious pop hits and stay as charming as they are in interviews, they can easily bypass the press' comparisons to the Beatles and maybe last longer the few years normally allotted to boy bands.
MISS: Justin Bieber and Selena Gomez split up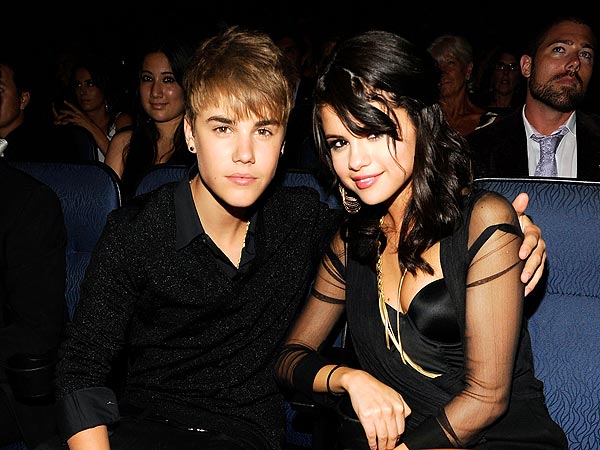 With the final blow of a heart-wrenching split, it's official: Justin Bieber and Selena Gomez were the Britney Spears and Justin Timberlake of this generation, minus the matching denim outfit. With only rumours of a rekindling love affair to keep us warm at night, I'm going to call this celebrity relationship as official over until they show up at the next red carpet event hand in hand. Otherwise, I guess the title of the greatest lasting love story of this generation has to go to Miley Cyrus and Liam Hemsworth by default. They may not be as picture perfect as everyone would like them to be, but they've been together for years and are engaged. Congrats, Miley!
HIT: Honey Boo Boo
Whether or not you were laughing along or laughing at her, you can't deny the attention the sassy pageant princess known as Honey Boo Boo garnered this year. Honey Boo Boo, a.k.a. Alana Thompson, and her rag tag redneck family entertained us all summer long with their unusual ways and head scratching taglines. While TLC has moved incredibly far from the educational channel it initially hoped to be, we can learn a lot from Honey Boo Boo with her high level of self-confidence that many people (adults included) lack. You go, Alana!
MISS: Chris Brown Twitter attack/meltdown
With his Twitter account safe in the hands of a PR person, Chris Brown's final Twitter attack included some of the most disgusting tweets ever written/read. Click here and here to see how people can change for the worse. Gone are the days where he was just a sweet, innocent teen singing about wanting to be your boyfriend and was replaced by a buffoon who can't even take responsibility for his own foul actions. Too bad you can't turn back time, right Brown?
HIT: Kim Kardashian and Kanye West's budding relationship
If anything, I would like 2012 to be known as the year egos collided because you can't deny the general entertainment of Kim Kardashian and Kanye West's relationship thanks to their egos and lack of self-awareness. Kitten were had then lost (R.I.P. Mercy), closets were overhauled and songs were written all in the name of love (well, on Kanye's part anyways). Oh, Kimmy K. and Yeezy, what do you have in stores for us next year? Please don't say a wedding because I don't think my heart can take the grandiose of it all!
MISS: Lindsay Lohan's "come back"
2012 was supposed to be the year of a Lohan comeback. She had multiple projects lined up, a hosting gig on SNL and she was on parole. Too bad she wasn't the shining star everyone was hoping to see on SNL, she clogged a toilet on the set of Scary Movie 5, Liz and Dick was possibly the worst Lifetime movie ever produced (!!!), she got into a fight with a Republican staffer and that's just some of the cray that happened this year. There was so much Lohan madness that I almost named this last spot, "What Lindsay Did This Week." Let's get some real role models in her life, remove those lecherous parents of hers and hope that she can get back on track. Lindsay, you did star in my generation's favourite movie, Mean Girls, and if Cady can look past all the cattiness to find some good, so can you!