Jill Krajewski
If there's one thing better than Emma Stone's down-to-earth personality, it's her ability to play any part. She's made us laugh, cry, hang on the edge of our seat, and now, she'll make you "aww" with these pics and clips of her growing up.
She was born to act
Emma was born Emily Jean Stone on November 6, 1988 in Scottsdale, Arizona. She knew what she wanted to do right from four-years old. Even her trademark voice came early: " I smoked when I was four," she joked with NOW Magazine. "No, I screamed myself hoarse every day as an infant. I've sounded like this since I was a kid."
She worked the stage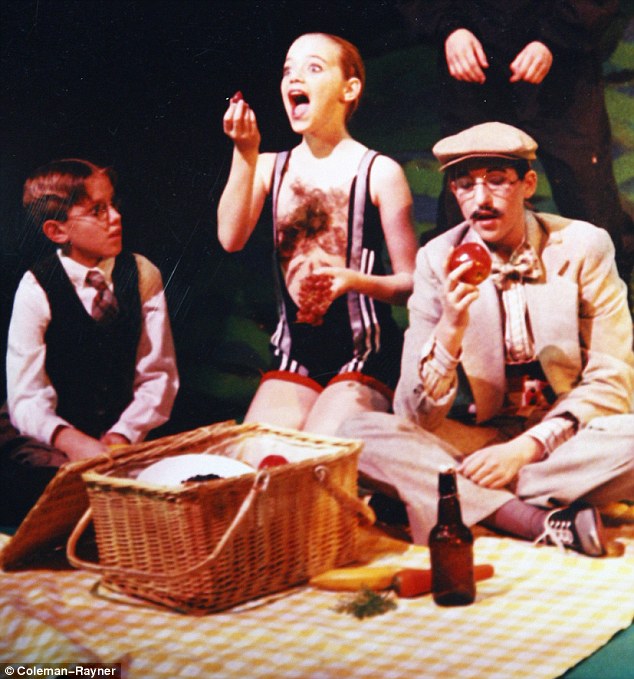 Emma's no stranger to the spotlight – she started learning drama in Phoenix, Arizona in 1999 at the Valley Youth Theatre (she took acting classes there with American Idol winner Jordin Sparks!) and got her first role at 11 as the hairy-chested Otter in "The Wind In The Willows." We love how she'll do anything for a laugh!
She convinced her family to move to L.A.
When we say Emma's sights were set on Hollywood after middle school, we mean it. Fourteen-year-old Emma gave a PowerPoint presentation to her family set to Madonna's song "Hollywood." to convince them she should move there for acting and it worked!
She survived reality TV
In 2004, the same year she moved to L.A. with her mom, Emma got her break at 15 as one of the winners on the VH1 talent competition show In Search of the New Partridge Family. As much as we loved her dorky rendition of "Pocket Full of Sunshine" in Easy A, this clip from the show finale proves she's actually an unreal singer.
Practice makes perfect
The New Partridge Family winners filmed their first and only episode in 2005. Even though the reboot of the 70s musical family comedy didn't get picked up, Emma kept moving and went to audition after audition to find another path to stardom.
She was super good in Superbad
Superbad gave Emma the breakthrough she deserved in 2007. She rocked her first film role as Jonah Hill's high school crush Jules and The San Francisco Chronicle called her "as quirky and interesting as the boys."
Easy A-Lister
The box office smashes kept coming. After kicking undead butt in Zombieland in 2009, showing her serious side in The Help in 2011 and swinging with The Amazing Spider-Man this year, Emma's made it clear she can take any role and make it her own. Besides, you know you've made it when you're dating a superhero.