Well it's that time of year again. Starbucks' Pumpkin Spice Latte has been replaced by the Caramel Brûlée Latte, Christmas music is blaring out of store speakers, and oh yeah it's cold. So take a time out from dropping subtle hints to your mom, and check out this holiday gift guide for the music lover on your Christmas shopping list. From the new iPod nano, and Beats headphones to concert tickets, you're sure to find something for whomever, whether they are 10 years old or 55.
1. O.N.I.F.C. Wiz Khalifa, Amazon, $15
Wiz Khalifa's much delayed and much anticipated sophomore album dropped on Dec. 4. This is the perfect gift for that friend who still sings "Black & Yellow" all the time. You can pre-order it on iTunes and Amazon.
2. iPod Touch Vintage Moustache case, Etsy, $15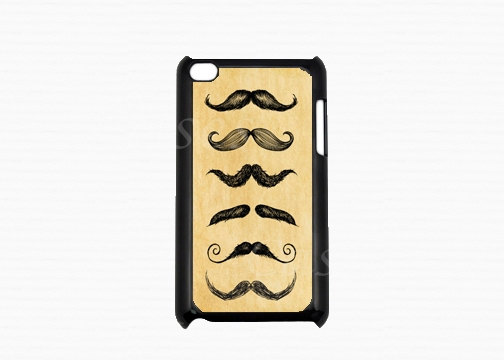 So maybe you don't know what kind of music this person is into, but you know they like moustaches and have an iPod Touch. Behold, the perfect gift.
3. Layla Rose Gold Headphones, The Fancy, $201
If you're itching to shell out a couple of hundred bucks, but the person on your list is a trend-setter rather than a follower, then consider these gorgeous headphones instead of the Beats. They also come in silver and black.
4. Carbon Audio Zooka Wireless Bluetooth Speaker, Best Buy, $100
Give the gift of better sound with this wireless and affordable speaker, compatible with select iOS, Android, webOS, Windows 7 and QNX devices.
5. Collegiate Turntable by Crosley, Urban Outfitters, $161
Your DJ friend will love this vintage, portable, easily store-able turntable. It comes in blue and pink.
6. Mumford & Sons Babel on Vinyl, Amazon, $15
This is a great gift for your dad or that one friend you have who is just too authentic for CDs.
7. Warrior –Ke$ha, Amazon, $15
Usually, I consider classifying a song by Ke$ha as music a crime punishable by at least five slaps to the face and a serious musical intervention. However, even I can't help tapping my foot along to "Die Young." Pair it with a bottle of Jack and gift it to the person who wakes up in the morning feeling like P. Diddy. You can order it on iTunes and Amazon.
8. Rihanna Diamonds Tour, Ticketmaster, $48 -166
Her North American tour doesn't start until March, but you have to get on these things early if you want tickets. This is the kind of gift you can give to yourself and a friend. If her recent twitter pics and magazine covers are any indication, she's probably going to be naked for most of the concert, which is an incentive even your boyfriend could go in for. Oh yeah and A.S.A.P. Rocky is going to be there.
9. Silver music note necklace, Etsy, $33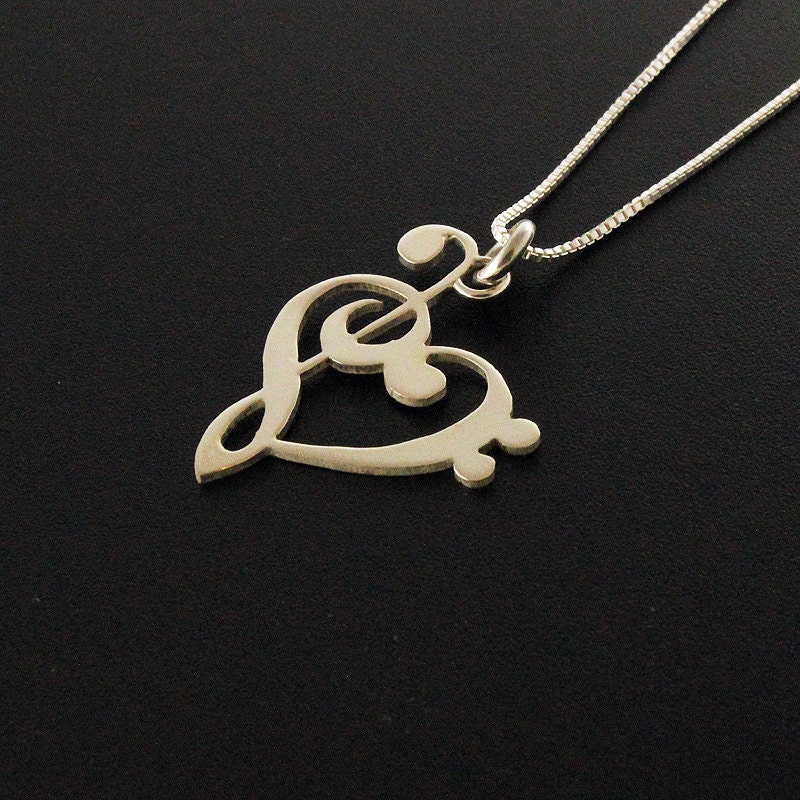 Do you have a girly musically inclined friend? If yes, this may be the gift for her. Tie it up with a cute ribbon, and you're golden.
10. Beats Solo HD Headphones, Beatsbydre, $200
Two hundred dollars means you better give these to someone you really like. A lighter version of the Studios, these headphones can fit in your purse. They also come in fun colors: light blue, dark blue, pink, purple, red, white, black, and green.
11. ¡Tre! – Green Day, iTunes Store, $10
Remember the band Green Day? Well they are back, with the third album in their trilogy, Uno, Dos, Tre dropping on Dec. 11. If you have a friend who's into boys with eyeliner, or pop lyrics with some meaning, just wrap it up in some teen angst and gift it to them.
12. Katy Perry The Movie: Part of Me, Wal-Mart, $21
Concert footage, rainbow hair colours, boob-focused costumes, lollipops, and the "real" Katy Perry: give this to the firework in your life.
13. Justin Bieber 2013 Calendar, Amazon, $12
Staring into Justin Bieber's dreamy face for all of next year probably sounds like a good idea to at least one of your friends or siblings.
14. Jonene Taddei Turntable Turntable Art Print, Urban Outfitters, $40
This black and white print by Philadelphia-based photographer Jonene Taddei would look excellent on a wall.
15. iPod nano, Apple, $149
The size of a credit card, with a 2.5 inch multi-touch display and just 5.4 mm thin, the new iPod Nano is just the cutest thing and great gift for pretty much anyone. It comes in pink, purple, blue, green, silver and black.