By Jack Siebel
Your first year of college is one of the most important years of your life, and yes, there's an App for that. In fact, there are tons of them!
Below are ten fantastic applications to help you succeed both academically and socially in a world dominated by technology and speed. Almost every student I know has at least one if not more of these ten apps to help them out during their first year of uni. Personally, I use them on a daily/weekly basis and there's a good chance you'll start using them too.
1. CampusBooks, FREE
WHAT IT DOES: CampusBooks has one task: to find the cheapest place to buy books. Although that doesn't seem extremely impressive, CampusBooks is AMAZING. It will locate almost any book and tell you exactly how to get it for the cheapest price possible.
WHY WE LIKE IT: Textbooks might be the most overpriced thing I've ever seen. EVER. That being said, CampusBooks is like the black market of educational literature, giving the user hundreds of options across the nation to buy their books at a (usually) much lower cost.
2. Flashcards, FREE-$4
WHAT IT DOES: Flashcards is an app that lets you, well, make flashcards! It provides users with a sleek and easy way to memorize anything that can be defined or matched.
WHY WE LIKE IT: Not only is the app much smaller than carrying around four or five decks of real cards but it's also sleek in design and easy to use.
3. AudioNote, $3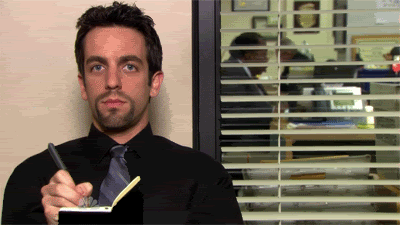 WHAT IT DOES: For someone who stinks at taking notes (like me!) this can be the most helpful tool you have. AudioNote records lectures, speeches and basically anything else you want it to! Not all of us can be as pro as The Office's Ryan (above).
WHY WE LIKE IT: From experience, I know note taking can be hard, especially if your professor speaks with roughly the same pace of a movie on fast forward. With AudioNote, students can record lectures instead of sloppily writing half completed paper notes.
4. Urbanspoon, FREE
WHAT IT DOES: Are you a foodie? Are you a college kid on a budget?  Urbanspoon helps users find the best food at the best prices. It uses professional critiques and GPS to find the tastiest food that's closest to you.
WHY WE LIKE IT: Isn't it obvious?? We like it because we like delicious food! College kids are often on a budget, so it's pretty helpful that Urbanspoon narrows the restos down by price (yes please).
5. Flixster, FREE
WHAT IT DOES: Flixster is a movie app to embarrass all other movie apps. It has the best collection of useful reviews, devices and gadgets to help the user find the best movies, theaters and show times.
WHY WE LIKE IT: Flixster is great for college kids everywhere. Want to see if that new shoot em up flick is a hit or a miss? Flixster gives you reviews from audience and critics directly through rotten tomatoes. It also uses GPS to show you just how to get there.
6: iTunes U, FREE
WHAT IT DOES: iTunes U has the most extensive digital catalog of free courses in the world. It also contains quite a large collection of real college and university courses — no matter what you're interested in learning or what you need it for.
WHY WE LIKE IT: iTunes U is gives students and the chance to enhance any course they might be taking. It can be used by students at any level.
7. iHomework, $1
WHAT IT DOES: iHomework is a great app for organization. It helps users with deadlines, assignments, categorization and much more.
WHY WE LIKE IT: Any extra organization a student can get is helpful and iHomework is the perfect tool to help organize classes, assignments, projects, notes, and anything else you might need for classes. It also comes with unique formatting, with colour and picture coordination tools that add extra color and ease to an already flawless app.
8. Yelp, FREE
WHAT IT DOES: Perfect for social butterflies and out of towners, Yelp helps users see reviews and maps to almost any place they might consider visiting.
WHY WE LIKE IT: Yelp gives you reviews straight from the people who use it. No middle man or "professional" ratings — just the everyday people that see the same things as you. It's a great way to explore events, restaurants, stores and other popular places visit!
9. Live Nation, FREE 
WHAT IT DOES:  Live Nation connects users to live music events. Tickets, times, seats, dates, background info, it can all be found on Live Nation.
WHY WE LIKE IT: Connecting through music is such an easy way to make friends in College. It's easy to use, fast and fairly inclusive. Unless you're looking solely for underground or small time artists, Live Nation can help!
10. Wanderlust, FREE (web-based)
WHAT IT DOES: Wanderlust is all about meeting people and exploring your city. By entering certain destinations, it reveals a story. If you go to the correct location, the story is given.
WHY WE LIKE IT: Wanderlust places the user in a story where they can be the main character. It gives an almost surreal feeling to exploring your own city.