In the world of celebrity news, there's no shortage of hits and misses. This week, Kellie Pickler shaves her head for a friend with breast cancer and John Mayer and Katy Perry are back together.
HIT: Kellie Pickler shaves head for a friend
The country cutie appeared on Good Morning America on Tuesday with a new look: a shaved head! Pickler got rid of her golden locks hair in support of her best friend, Summer Holt Miller. Miller was diagnosed with breast cancer in June, recently underwent a double mastectomy and is scheduled to start chemotherapy today. Pickler posted a press released on her Facebook page in hopes that she and Miller can raise more awareness and encourage young women to visit their doctor for a mammogram before they turn 40. Ladies, you heard them!
MISS: John Mayer and Katy Perry are back together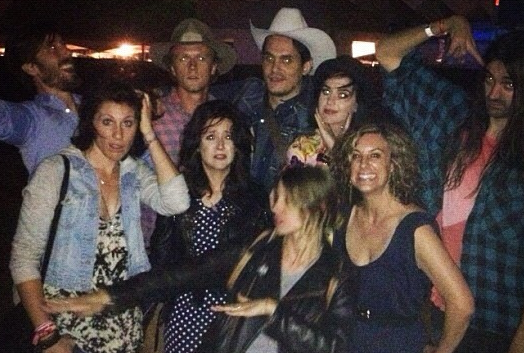 Apparently, Mayer and Perry aren't over just yet but can you blame us believing it was? Mayer's relationship status is just as finicky as a 12-year-old girl's crush list. Mayer and Perry were seen together at a music festival on Saturday and having a dinner date on Tuesday. It was the hair, wasn't it Perry? I mean, it's pretty fancy and he's back to looking like a human being.
HIT: President Obama calls on stoners Harold and Kumar for support
Just like in 2008, Obama's campaign this year has found a lot of support from Hollywood. This time, John Cho and Kal Penn reprise their famous stoner duo for a commercial promoting the Democratic Convention. In the commercial, the President calls Harold and Kumar asking for their support. It's not much of a stretch considering Penn left acting for politics to work as a Obama staffer in the White House. Penn will also be hosting a live-stream of the convention Thursday night. I wonder if he's ever gone to a White Castle with Obama…
MISS: Kanye raps about Kim Kardashian's sex tape
I know I need to stop talking about the Kardashians, but when you have two over-the-top people like Kim and Kanye, magical things happen. This time, Kanye raps about Kim's sex tape in the song "Clique," which is reportedly on Yeezy's latest album "Cruel Summer." The song was leaked to TMZ on Wednesday, and includes the line, ""Eat breakfast at Gucci. My girl a superstar all from a home movie." At least we found some semblance of self-awareness in Kanye.
HIT: Ellen Degeneres gets a star on the Hollywood Walk of Fame
The funniest lady on daytime got her very own star on the Hollywood Walk of Fame this past Tuesday. I can't recall anyone as deserving of this honor more than Degeneres. Not only does she tickle everyone's funnybone, she is the ultimate role model. She regularly gives back to the public on her show and stands up for what she believes in. Congratulations, Ellen!
MISS: Michael Clarke Duncan passes away
Duncan passed away at the age of 54 after being unable to recover from a heart attack. The actor was best known for his role of John Coffrey in The Green Mile which landed him an Oscar nomination for Best Supporting Actor in 2000. He's appeared in a number of projects on the big and little screen such as Family Guy, The Suite Life of Zack and Cody, and Redemption Road. He will be missed.