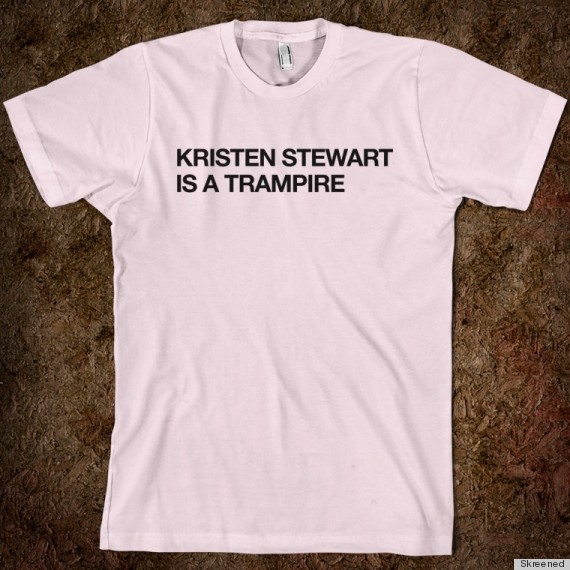 As if your clothes aren't branded enough with logos, now you can literally wear your stance on a hot pop culture topic on your chest. Never again will your friends have to question your stance on the whole K-Stew/RPatz fiasco and if they do, you can just point to your shirt.
Online retailer Skreened is offering a variety of themed T-shirts so you can broadcast your loyalty or undying hate for the Twilight star, who cheated on boyfriend Robert Pattinson with Snow White and the Huntsman director Rupert Sanders.
At $20 each, you'll be able to minimize the obligatory Kristen Stewart chatter and zone right into the heart of the debate.
Would you wear one?
Check out more below: