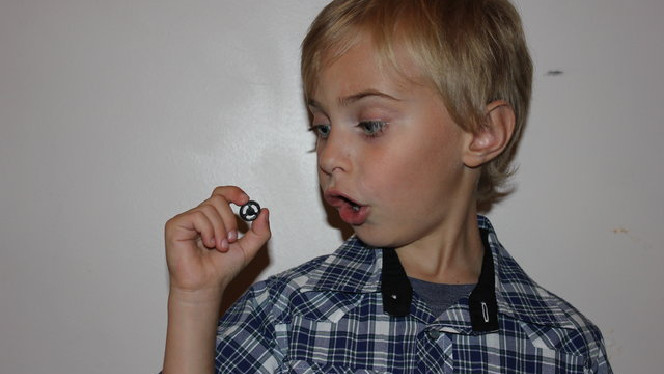 For some reason, kids possess this odd curiosity as to what they can stick up their nose.
Unfortunately for six-year-old Isaak Lasson, no one knew about the lego piece he stuck up his nose three years ago. Everyone, including his parents and doctors, believed the Salt Lake City kid had severe sinus problems and was prescribed antibiotics.
Near the end of July, another doctor noticed the foreign object in his nose and asked Isaak what it could be. According to Salt Lake City's KSL, the youngster replied,"I put some spaghetti up there, but that was a long time ago."
A specialist retrieved a ball of fungus from his nose which encased a rubber Lego tire bit. Isaak's father believes after the kid stuck the toy part up his nose by bending it in half, it opened up when it got to his sinuses.
Thankfully, since its removal, Isaak has been breathing easier and his health improving.