Taylor Swift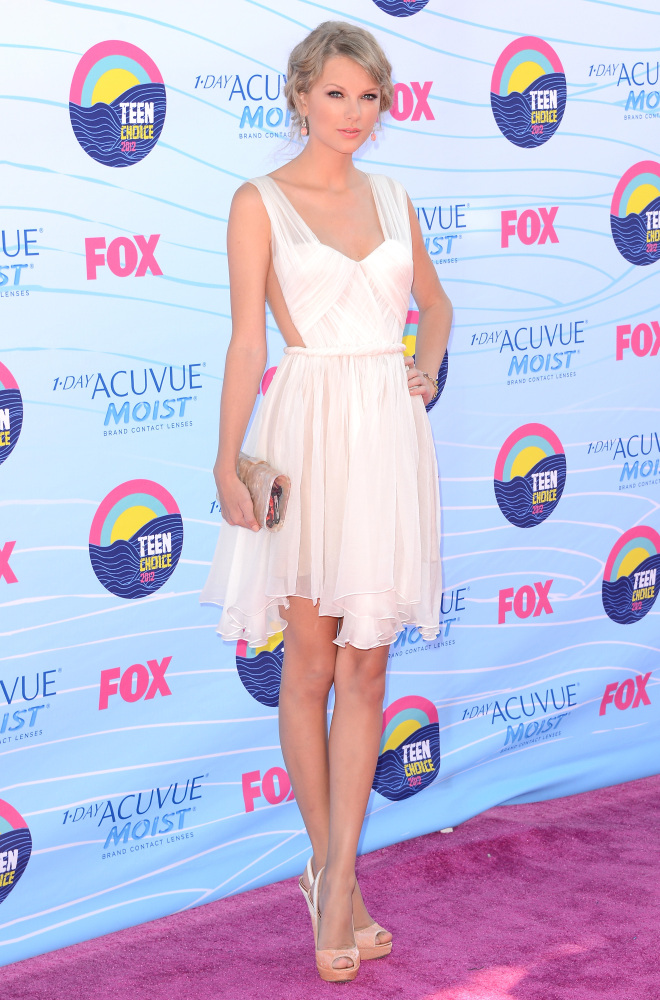 When it came to last night's Teen Choice Awards, there were no glaring sartorial errors. If I had one complaint it's that some of the styles were a little safe and boring. We saw tons of classic silhouettes and brights colours walking down the pink carpet.
Taylor Swift (above) was the big winner of the night, snatching her 20th trophy, which is the most won by a female artist EVER. Last night she won five awards: choice female artist, female country artist, single by a female artist for "Eyes Open," country song for "Sparks Fly" and choice movie voice for "Dr. Seuss' The Lorax." WOA. She wins as one of my favourite stylistas of the night, opting for a white dress by Maria Lucia Hohan. The back was beautifully cut and I love the sheer straps.
Kristen Stewart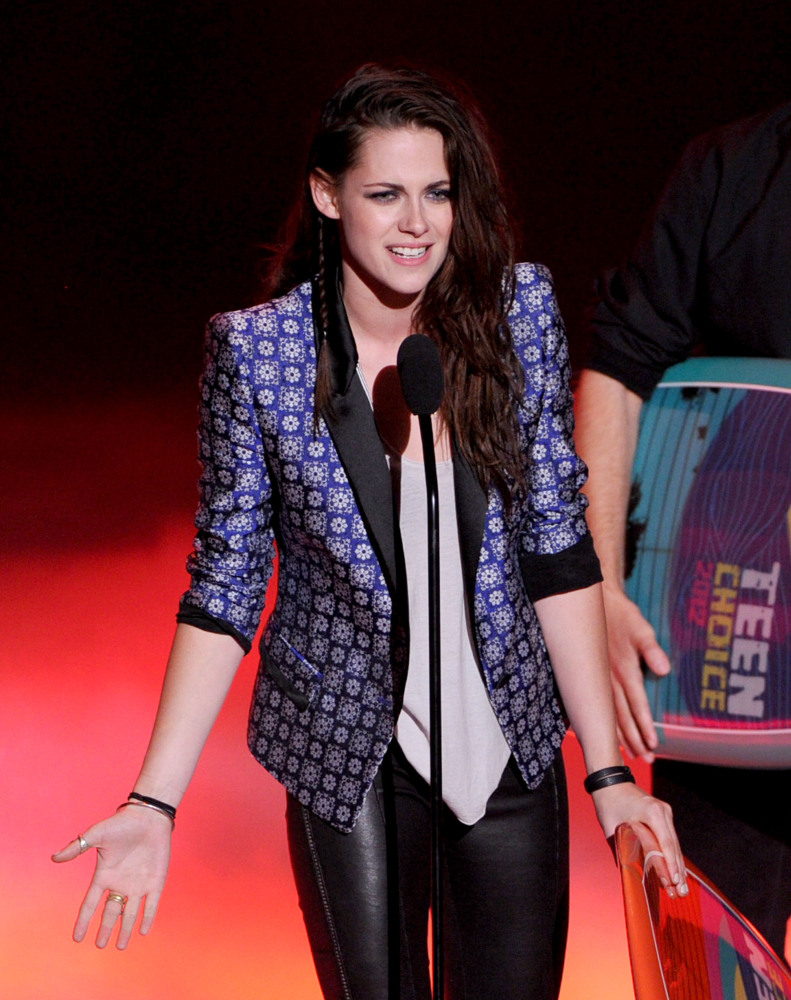 Twilight was another other big winner of the night and it was announced that the saga has won 41 surfboards since 2008. K-Stew might be getting a little criticism for her casual look but that's what she's known for. She wore black leather pants and a well-cut printed blazer by Roberto Cavalli. She even dressed it up a little with a pair of heels, instead of her traditional Converse sneakers. The outfit looks a little HOT for Los Angeles mid-summer, but we love her rocker edge.
Demi Lovato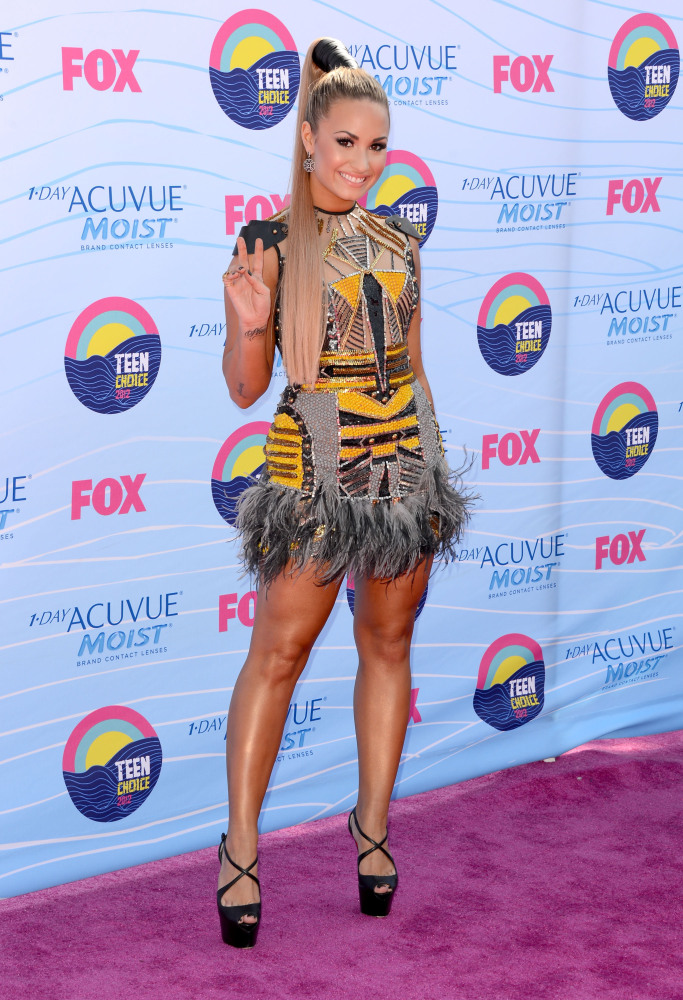 Demi Lovato wore another of my favourite dresses, by Falguni & Shane. I love the feather-detailing at the hem and the geometric pattern promotes it to a stunning piece of art. I'm not sure how I feel about her up-do but it's smart she pulled her hair back so we could see the fine details on her dress.
Zooey Deschanel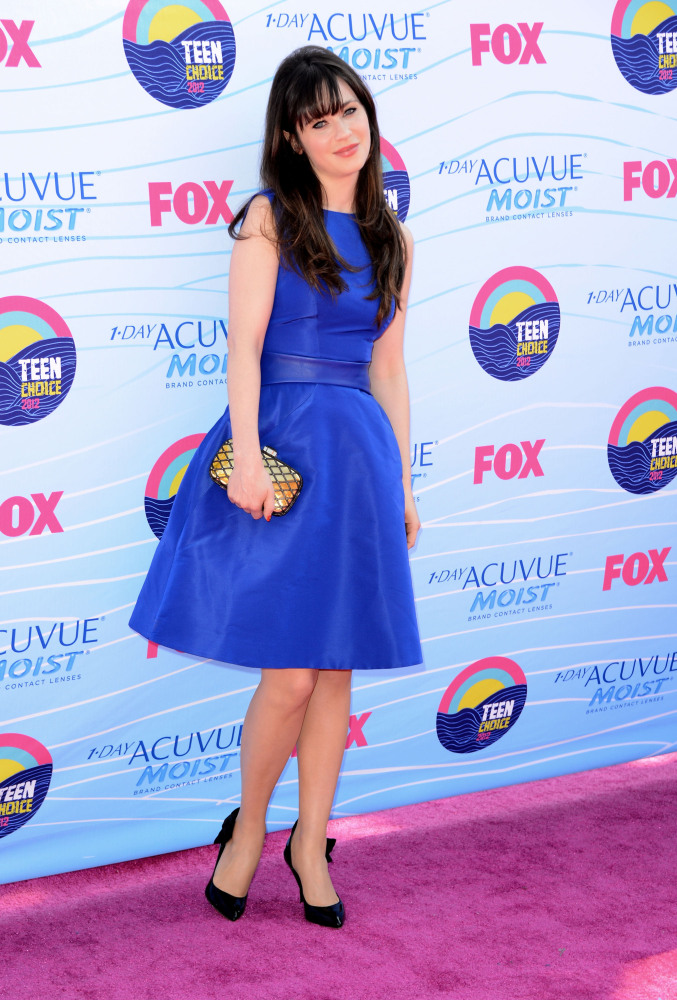 I usually love Zooey Deschanel's look but I found this a LITTLE boring for the Teen Choice Awards. This retro-esque dress by Monique Lhullier fits her beautifully but there's nothing new or modern about it, including the black pumps.
Carly Rae Jepsen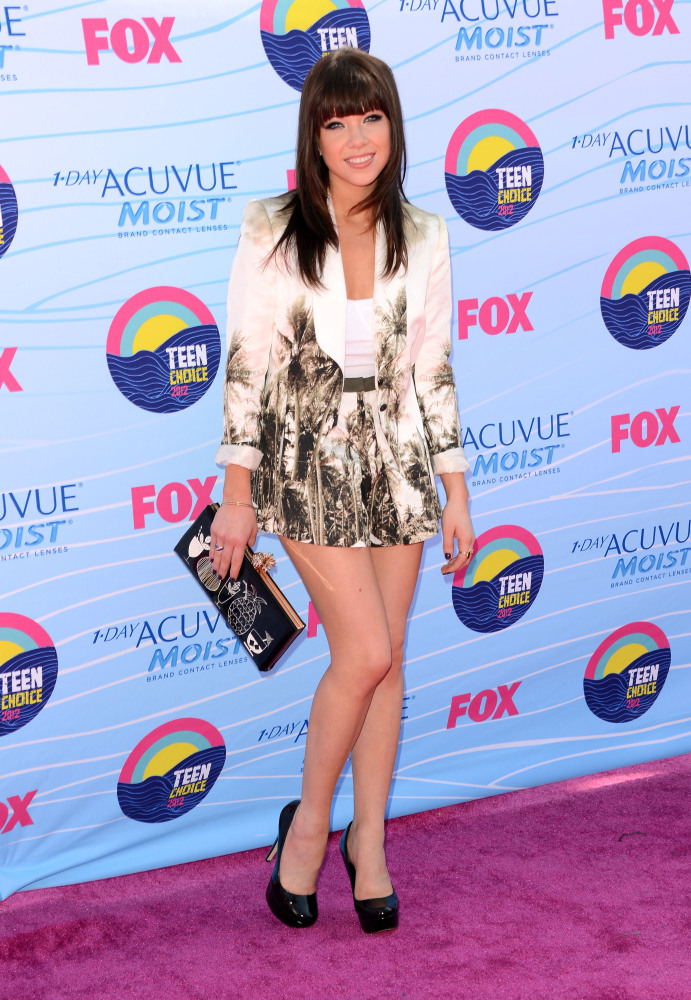 Carly Rae Jepsen had the final performance of the night with "Calle Me Maybe" and appropriately changed into a glitzier number with casual sneakers. But I love this  in Lisa Ho tropical look with the quirky clutch.
Nina Dobrev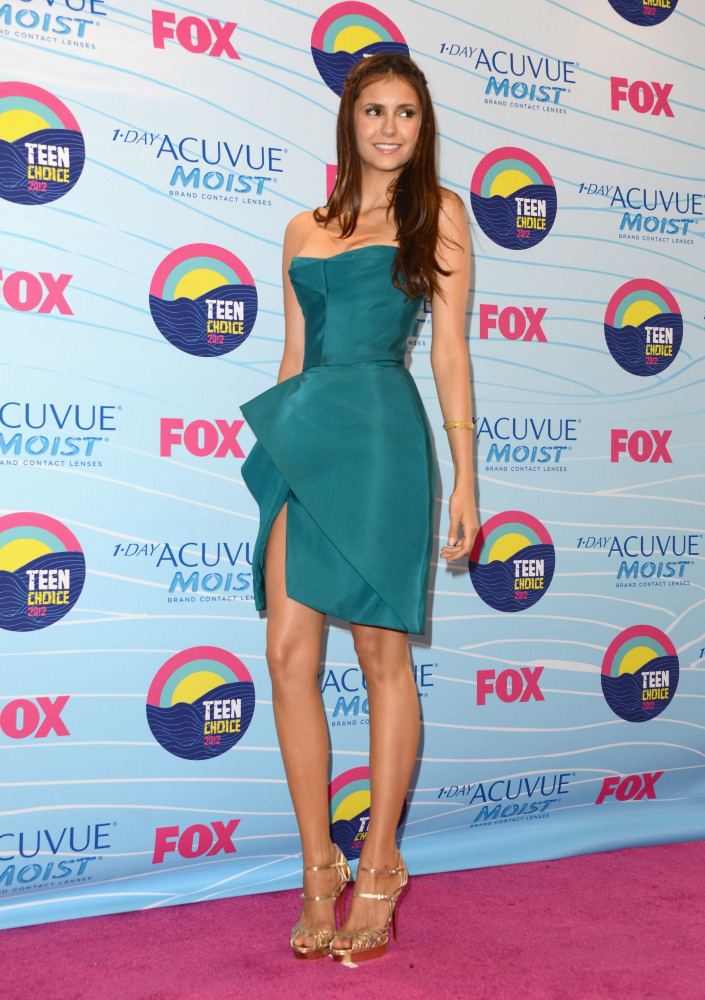 I can't say I love the colour of The Vampire Diaries' Nina Dobrev's J. Mendel dress but the cut is stunning and I love the slit above her right knee.
Selena Gomez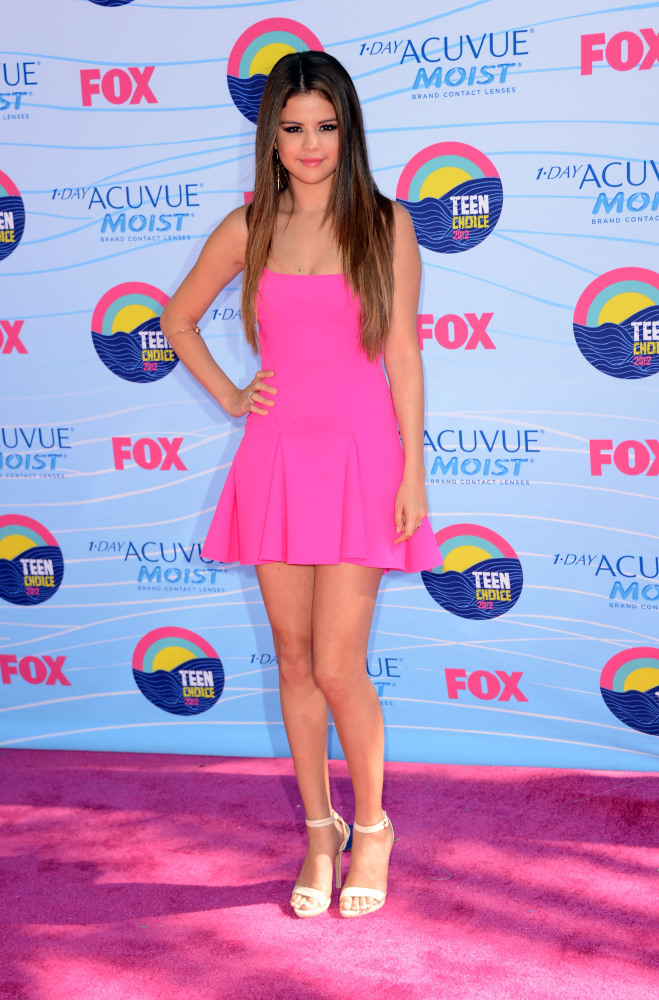 Selena Gomez certainly looks sweet in this bubblegum pink dress by Dsquared², which doubled as her birthday dress. It looks relatively simple from afar but the closer photos reveal more interesting details. Gomez won the choice music group trophy and was presented with a birthday cake.
Justin Bieber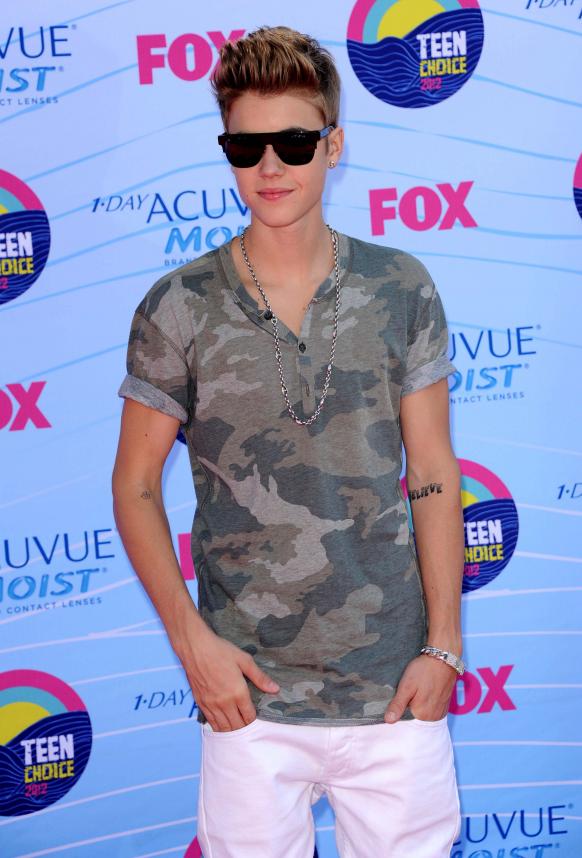 Justin Bieber kept things casual last night in an army-printed top, silver chain necklace, white pants and sneakers. Bieber was another big winner of the night, picking up five trophies and gracing the audience with a performance.