TREND: Paint-Splatter Nails
I've somehow developed this nail polish addiction over the summer and been looking for ways to use as many colours as I can. Paint splatter nails are a great way to channel inner kindergartener and at the same time, get all Jackson Pollock artsy.
They're easy enough to do but just a little messy. Putting tape on the skin around your fingers should do the trick. Next, start with a nice solid base-coat, white is best. Then pour a little bit of nail polish onto a disposable plate. Go back to your kindergarten days by taking a straw, dipping one end in, and blow out through the other end so the paint splatters all over your nails. Use as many colours as you like for a completely unique look.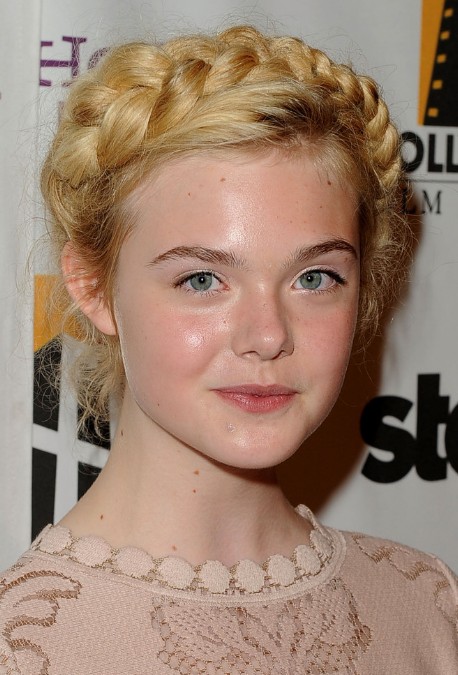 TREND: Hair braid crowns
Keep your hair looking neat, polished, and, most importantly, up during a hot heat wave with a hair braided crown. It's a neat alternative to the ponytail and high bun. Instead of the everyday three-strand braid, try a fishtail. If it's a little too neat for your liking, try tousling the braid a bit to add some texture to your hair.
INSPIRATION: Elle Fanning
WTF: Jeremy Scott for Adidas Fall 2012/2013
Jeremy Scott is a weirdo. I feel like every collection he does is some form of modern art, but with clothes. I never really understand it, but apparently it's inspiring and very avant-garde. I especially don't understand his latest interpretation his latest collection for Adidas, especially his "new interpretation on the teddy bears." It seems more like inspired by Lady Gaga's kermit dress to me, and she's probably the only person in the world who would wear these special pataloons. Otherwise, I think teddy bear pants are best left to the display cases.