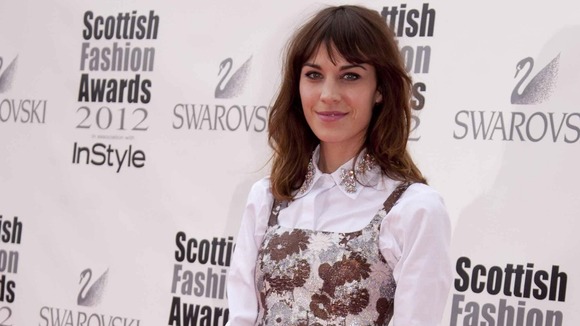 TREND: Embellished collars
If there's an opportunity to add a bit of an edge to a rather conservative piece of clothing, I'll always take it. Embellished collars usually do the trick. Studs on a good oxford or pearls on a peter pan collar make a statement on their own. You can also wear a collar necklace if you want the same effect, without the bulk of the shirt on a hot summer's day.
INSPIRATION: Alexa Chung
TREND: Pink lipstick
If a coral lip is too demure and a red one too shocking, try a shade of bubble gum pink. It's  a nice fresh colour with just enough pop to keep you from going unnoticed. Since it is still a far cry from a neutral shade, keep the rest of your make up to a minimal. Just a sweep of blush and a good winged eyeliner should do the trick. It's so simple, you don't have to be Nicki Minaj to pull this off.
INSPIRATION: Selena Gomez
WTF: "Fashion" diapers
I don't really understand this whole diaper situation. I understand they're supposed to be a glorified booty shorts and some are even high-waisted. But whether it's studded (à la Christina Aguilera) or knitted, they still look like you're wearing a fancy pair of adult diapers. I don't know about you guys, but I'd rather not lead people to thinking that I need a pair of diapers at my age. The knitted shorts are especially distracting because of their bulk. This is one "trend" I'd rather leave behind.