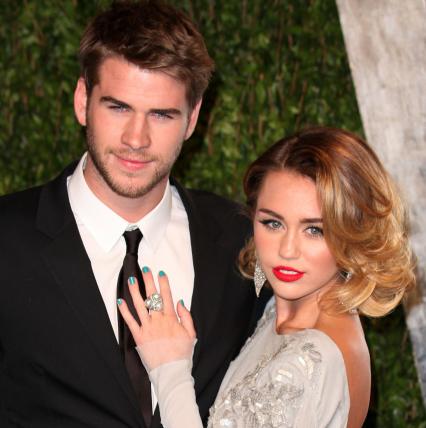 While we only just found out about Liam and Miley's engagement this week, it's been said that the couple are planning to wed during the summer of 2013!
"Nothing has been definite yet," said a friend of Miley's . "She's just pretty much brainstorming everything about her wedding. I know she wants to have a summer wedding, something on the water maybe."
And it's a good thing the planning isn't all up to Miley and Liam. Miley's mother, Tish, is getting involved as well.
"Her parents are excited and really, really supportive of them. I know Tish wants to be part of the planning and it wouldn't surprise me if she's already begun planning certain things. But Miley hasn't nailed anything down in stone yet."
So what are Miley and Liam  discussing now?
"I know that the first thing she and Liam will decide on is their wedding colors. That, they've already been talking about but I haven't asked her what if any color or theme they're planning. I figure I'd just let her tell me when she's ready. But all of us [her friends] are here to support her with whatever she needs."
Hmm sounds like this will be one extravagant event! Perhaps it will be the wedding of the summer?
Regardless, congratulations once again to the happy couple!