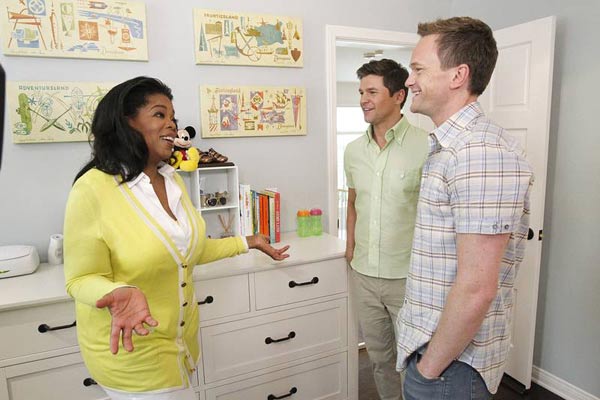 Neil Patrick Harris continues to show off how insanely perfect his life is as he and partner David Burka open their home to Oprah Winfrey. Along with giving Oprah a tour, they also introduce her to their precious twins, Harper and Gideon.
Both children are biologically theirs. The twins were conceived by "two eggs, two embryos, one of mine, one of his," Burka explained. They found the egg donor through an anonymous egg bank, but had a different surrogate mother.
Gideon appears to be the shy twin as he turns away from Oprah upon meeting her. Don't worry kid, I'd be cowering in a corner if I met the grandpoohbah too. She's quite an impressive lady.
Watch a clip from Oprah's interview below: