In the world of celebrity news, there's no shortage of hits and misses. This week, Justin Timberlake is going back to music and Kristen Wiig leaves SNL. 
HIT: Phillip Phillips is the winner of American Idol!
After a record number of votes, Phillip Phillips WON American Idol! Not too shabby. We're excited to hear his track "Home" on the radio — it's got a little bit of Mumford in there, doesn't it? And I know, Jessica Sanchez was way cool but it doesn't even matter if you win these days. I mean, look an Jennifer Hudson and Adam Lambert.
MISS: Zac Efron got himself a pornstache
It's been a slow news week and I'm tired of acknowledging Courtney Stodden's existence, okay? What is this? My first whiskers? I know he's just trying to show us how manly he is nowadays (condom dropping, bra unhooking, etc) and I'm fine with that. Everyone has to grow up. The mustache, though, is scraggly, patchy and reminds me of sad, prepubescent attempts at facial hair during Movember. Just go back to the scruff and all will be well.
HIT: Fun. covers Carly Rae Jepsen's "Call Me Maybe"
From the Havard baseball team to Katy Perry, it seems like everyone's covering the guilty pleasure of the year "Call Me Maybe." The band Fun.'s acoustic version is addictive and well, fun. They're also becoming some sort of cover band because we've already heard them perform "Somebody That I Used To Know." If you need me, I'll be dancing on the streets shamelessly while listening to both of them. Please feel free to join me.
MISS: John Mayer used 50 Shades of Grey to woo a special lady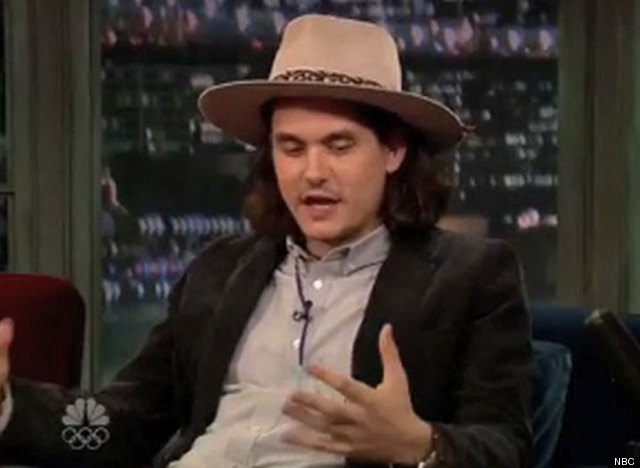 On Late Night with Jimmy Fallon, Mayer confessed to singing a page from the popular "book" to help win over a date. Thankfully his date fell over laughing or else I would've questioned his taste in women (not that I haven't before, ahem, Jessica Simpson).
Mayer, does "Your Body is a Wonderland," not work its wonders anymore? Because you have other songs that make women weak at the knees. Just say it with me, you're better than 50 Shades of Grey. YOU. ARE. BETTER. THAN. FIFTY. SHADES. OF. GREY.
HIT: Justin Timberlake is writing music again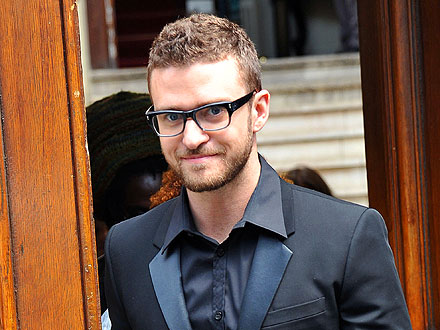 But not for his next album — he'll be the music supervisor and composer for fiancé Jessica Biel's next movie. Whatever, I'll take it. It's been too long since he released any new music. Remember FutureSex/LoveSounds? I'm desperate to hear more of that.
MISS: Kristen Wiig Leaves SNL
The longtime Saturday Night Live castmember said her goodbyes on Saturday with help from Mick Jagger, the Arcade Fire, as well as current and former SNLers. Her departure has also prompted rumours that Andy Samberg and Jason Sudeikis will also be leaving. No more Lonely Island digital shorts? Say it ain't so!