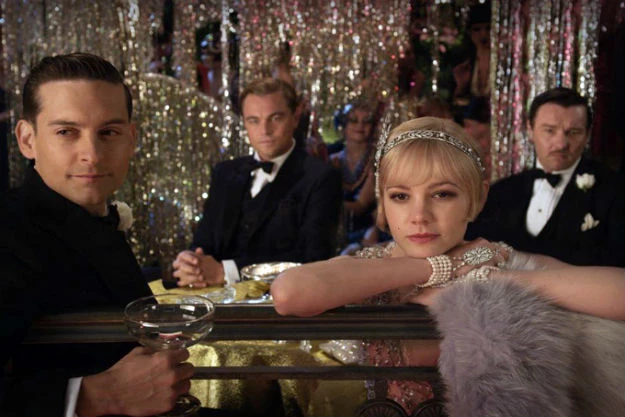 This is my OMG moment of the day —nay week — because I've honestly been waiting for any shred of visuals to give me an idea of what Baz Luhrmann's The Great Gatsby will look like. And it looks dayam good.
The trailer opens with a sweet track that's so not 1922 but I'll live with it because it makes Leonardo DiCaprio seem even more badass. The shots of NYC are totally Baz and are infused with the beautiful cinematography we saw in Moulin Rouge! and the mildly disappointing Australia.
The tempo seems a little faster than it is in the book but this isn't just The Great Gatsby, this is Luhrmann's The Great Gatsby (there's a difference).
The movie stars Carey Mulligan as the fashionable Daisy Buchanan, Tobey Maguire as Nick Carraway and DiCaprio as Jay Gatsby. If your grade 10 English class isn't rushing back to you, Carraway heads to Long Island where he's fascinated by his mysterious yet glitzy neighbour Gatsby [start Twilight theme].
I don't want to get too excited or else I'm bound to be disappointed, but from what I see I'm predicting a sweet though historically inaccurate wardrobe and soundtrack. We'll have to wait until Dec. 25, 2012 to see if it's what we expect.
Watch it here: