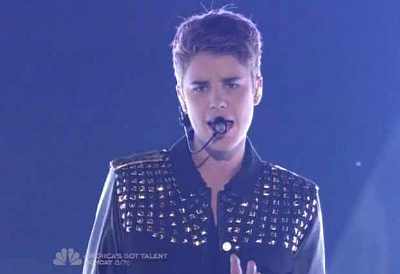 It was hard to hear Justin Bieber perform "Boyfriend" over the shrieking girls on the finale of The Voice last night. Boyfriend rocked it in a studded leather jacket and those magic gold shoes he wore in the music video.
Of course, it was ultimately Jermaine Paul's night as he was crowned season two's winner. Paul was a backup singer for Alicia Keys but left that job to audition for the competition. His mentor was Blake Shelton
"I just want to say thank you to everybody who supported me from Day 1. God bless y'all man," said Jermaine. "Nobody but Jesus, man, nobody."
Yes, everyone seemed to be in a good mood last night. Even Christina Aguilera managed to smile during JB's performance. That means it must have been good!
Watch it here:
Canadian viewers can watch it here.