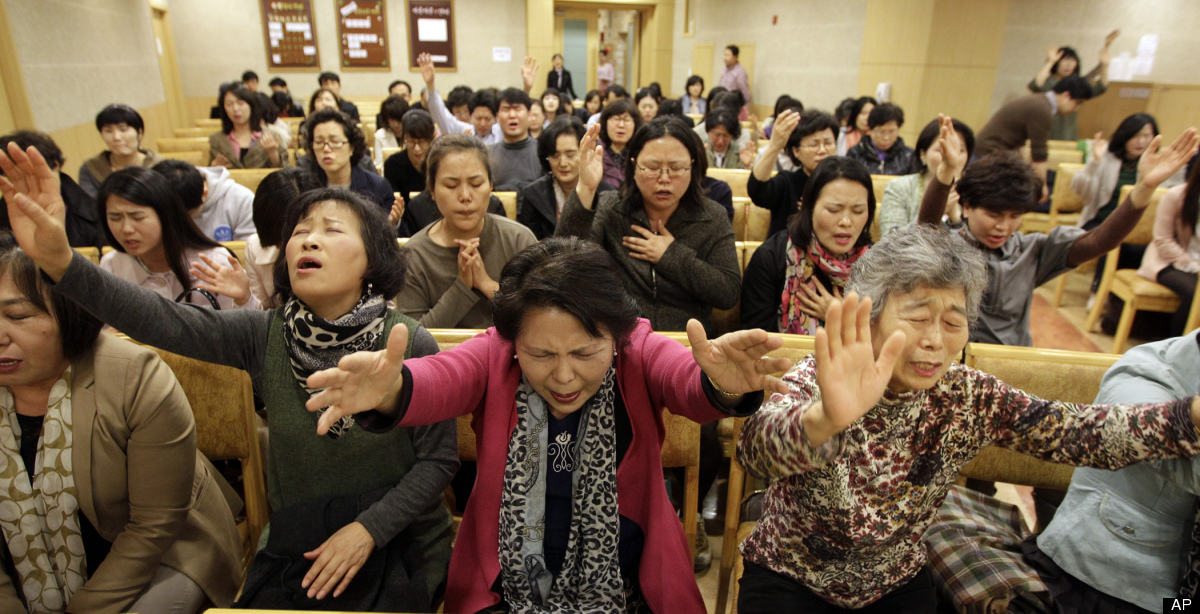 A group of Christian South Koreans acted in solidarity yesterday begging the gods to strike down one Stefani Joanne Angelina Germanotta, aka Lady Gaga.
The group prayed that her April 27th concert in Seoul be cancelled because "Just Dance" is corrupting the youth with it's blasphemous lyrics and sexual influence. According to AFP they wanted to prevent the youth from being "infected with homosexuality and pornography."
People under the age of 18 have already been banned from the concert, though Gaga tried to appeal to the government on Twitter about the age restriction. She's not the first either — Marilyn Manson, Jay-Z and 50 Cent have had similar restrictions on their concerts.
Previously the age restriction was 12, but the Korea Media Rating Board decided that wasn't enough. We'll just have to wait until April 27 to see whether cosmic intervention does indeed happen. [Source]