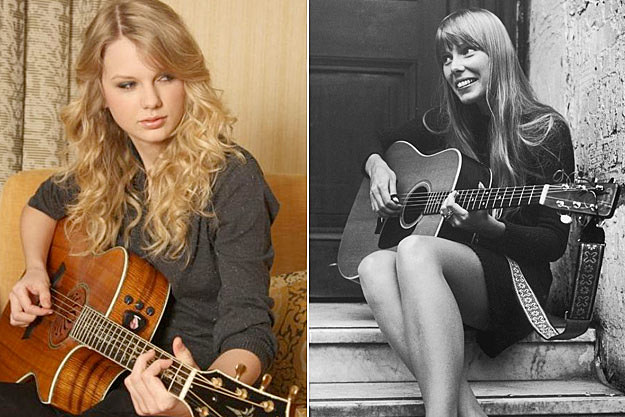 When we heard Taylor Swift might play Joni Mitchell in "Girls Like Us," we collectively gagged. Not because we don't like the pop country singer, but because it would seem like a cheap gimmick by producers to make sales.
The film examines the careers of singers like Mitchell, Carly Simon and Carole King. Swift doesn't have an official offer but she's been linked to the role for several months, auditioning along with several other candidates.
That said, Tay does exude a certain Joni Mitchell quality so it'll be interesting to see where this goes. She's been hunting for the perfect film for a while and reportedly made the shortlist of actresses to play Eponine in Les Miserable. This might be the role she's been waiting for.