In the world of celebrity news, there's no shortage of hits and misses. This week, Zac Efron wants to be the next Leonardo and everyone goes insane when Miley Cyrus is "rushed" to the hospital
HIT: Rihanna shares vacation pics on Facebook
While no one can ask her about her personal life, RiRi doesn't seem to mind sharing personal photos online (see her Twitter). This time, she's sharing her Hawaii vacation photos where she's swimming with sharks, surfing and looking good in a bikini sans makeup. The natural beauty even gets risque, as she goes topless under a waterfall. It's this kind of uninhibited lady balls (i.e. ovaries) that has everyone around her enthralled, even director Steven Spielberg who was snapped taking her photo like a fanboy.
MISS: Drake tries to calm down a fight so he can party with models
Drake probably thought being famous would guarantee him safe passage into London night clubs. Alas, he was wrong as his entourage got into a bit of a scuffle with the security. Breaking up a fight so you can enjoy "Models Night Out?" Not as impressive as Ryan Gosling, in my opinion. Then again, nothing is as impressive as Ryan Gosling.
HIT: Zac Efron wants to be the next Leonardo DiCaprio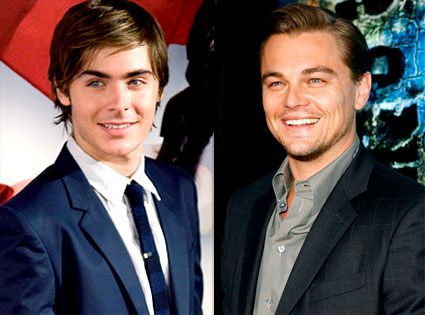 The Today Show asked Zac which famous actor's career would he like to emulate, and naturally he answered with Leo. If you saw Titanic in 3D, or on the TV, this past weekend, you'll remember how much of a babe young Leo was. Well, Zac's got the looks down. Now all he needs is an Oscar.
MISS: Miley Cyrus goes to the hospital
Someone call the national guard! Miley Cyrus cut her finger after an unfortunate blender incident and went to the hospital with boyfriend Liam Hemsworth to get stitches. The miss here isn't that Miley cut her finger, it's that the story went viral. WTF?
HIT: Angelina Jolie and Brad Pitt are ENGAGED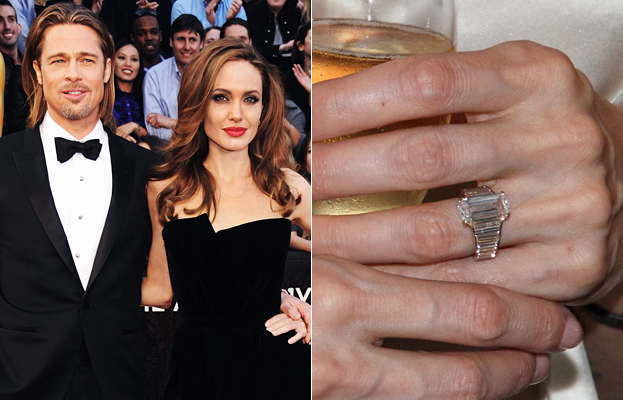 Hollywood's own royalty are finally getting hitched! While Jolie and Pitt said they weren't going to get married until everyone else can, pressure from their colony of children seemed to have done the trick. I don't know how Jolie can even keep her hand up as her ring (designed by Pitt) is massive! Their up-coming nuptial is quickly becoming a media circus as every outlet is covering it like it's the end of the world. Jolie and Pitt should just save themselves the trouble, borrow George Clooney's Lake Cuomo house and get hitched in secret. Don't expect a Kim Kardashian fairytale wedding.
MISS: Dick Clark is dead

The famous host passed away after a massive heart attack Wednesday. The legendary TV personality was 82. New Year's Eve will never be the same again even if Ryan Seacrest is his heir. I'm going to get drunk and pretend it's Joel McHale hosting instead.