In the world of celebrity news, there's no shortage of hits and misses. This week, Hilary Duff makes us melt by tweeting pictures of her baby boy and Levi Johnson knocks up another girl.
HIT Hilary Duff tweets first pics of baby for free
In an unheard of celebrity move, Hilary Duff decided not to famewhore her adorable baby and tweet photos for free! I always knew you would do the right thing, Lizzie!
MISS Alaska's Biggest Douche, Levi Johnston, knocks up another girl
Levi Johnston confirmed the news the same day Sarah Palin was on the Today show. Burn! He also apparently plans to cash in by selling interviews. I wish someone would teach him how to put a johnson on his Johnston because he needs to stop reproducing to make money.
HIT Beyonce shares personal photos on tumblr
Beyonce is notoriously private with her personal life but posted some intimate photos on her tumblr blog, which recently went live. It features moments from her honeymoon with Jay Z too.
MISS Lisa Robin Kelly, a.k.a. Laurie from That 70's Show, says her roommate set her up
Besides looking like a hot mess in her mugshot, Foreman's then-hot sister claims the spousal abuse charges against her are lies. Lisa Robin Kelly told TMZ her male roommate attacked himself and went to the police claiming it was her fault. Kelly needs to take her syndication checks and get out of that house. No one needs that kind of drama in their life.
HIT Call him Dr. Shaq
The former NBA star is giving us all another reason to look up to him — metaphorically. In an interview with GQ, Shaq (or as I like to call him, Kazaam) says he will be getting a Doctorate degree in May. That's how you hustle post-basketball career!
MISS Ashton Kutcher has Oscar hopes with Steve Jobs role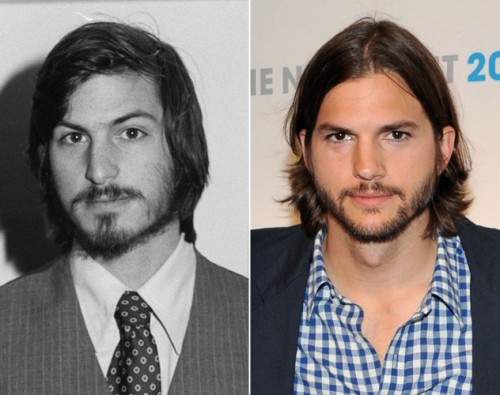 Although Ashton Kutcher got hate for his stupid country get-up at the Academy of Country Music Awards, his ego continued to inflate. Kutcher has the emotional depth of a teaspoon so if he gets an Oscar before the Almighty Ryan Gosling does, I'll cry conspiracy.