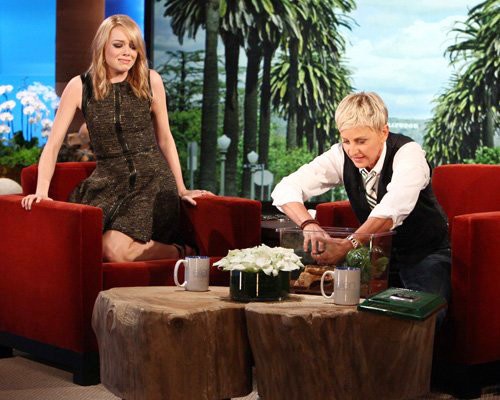 Emma Stone was vague when Ellen asked her who was the better kisser between Andrew Garfield and Ryan Gosling. She cleverly answered by avoiding the question saying it's like comparing apples and oranges. When Ellen pushed her further Emma said she likes all fruits — though it should be mentioned that she and Andrew Garfield are dating. So I think she's biased. Ellen also made the actress face her fear of spiders by cruelly bringing in an eight legged monster and flinging it on the actress.
Watch the clip below:
While in the studio, Emma Stone destroyed Ellen's dance challenge in the best way possible, thrusting behind several unknowing victims.