I'm in the middle of Catching Fire right now, so I'm still not sure whether or not to trust the hopelessly romantic hunk Finnick Odair. Still, I understand why the role would be so coveted. He is, after all, a Capitol playboy and charmer. Director Gary Ross is keeping mum about who might play Finnick, but fan favourites include Twilight hunk Kellan Lutz, Chord Overstreet, Garrett Hedlund and even YouTuber Joey Graceffa.
Another possibility is Alex Pettyfer, who you might remember from "I Am Number Four." These guys would be younger and cheaper alternatives to someone like Ryan Gosling. In the book, Finnick is about 24 and won the games when he was 14.
Other names that have been tossed around:
Zac Efron
I can see why Zac Efron would be considered, but I think they need to find a Hollywood newcomer. Zac responded to fans choosing him as a fave, by telling MTV he hadn't heard the rumour but that he really liked the first book.
Chris Zylka
Secret Circle's Chris Zylka thinks he'd be perfect for the part. He tweeted: "Okay, finally on the second Hunger Games book, and yes!! I need to play Finnick Odair." His girlfriend, Pretty Little Liars' Lucy Hale tweeted back, "they already offered me the role of Finnick…sorry I'm not sorry." I can actually see him as Finnick.
Heavy hitters, Jake Gyllenhaal and James Franco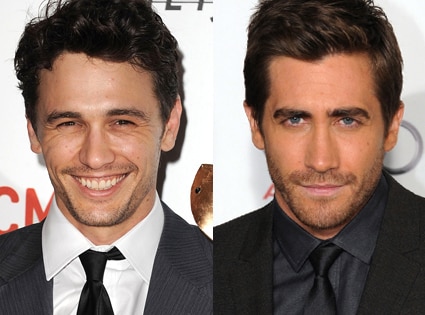 No, no, no! These guys are all wrong for the part. First of all, Finnick won the games when he was 14, which places him around 24. I love these guys but I wouldn't be able to watch the film without thinking: "What's James Franco doing in the Capitol?"