I've sported a lot of looks in my life. From the Mischa Barton side-swept bangs that infected my high school circa 2006 to the Gwyneth Paltrow angled bob that was popular later on. The styles come and go but pictures last forever. Partly for my amusement and of course, for your own, I deconstructed some of Bieber's past looks. Perhaps it will give you an opportunity to reflect on your past hairstyles… before you realize it's a pointless hobby endeavour.
In August 2009 Justin Bieber's shaggy cut (above) made teen girls swoon for a hair flip and inspired pre-pubescent boys to flock to the barbershop. To achieve the look, Bieber stood backwards in a wind tunnel while European hairstylists gently spritzed hairspray to create secure layer. One hair out of place destroyed the entire look. The beauty rested on the delicate balance of his hair looking messy but tidy at the same time.
When Bieber was having a bad day he wore a stiff-brimmed, oversized hat, as he did in December 2009. Luckily, these unfortunate hair days resulted in a tougher and more mature look. It also created some mystery as to what lied beneath the cap.
This look came to him in a dream but he was unsure how to proceed since 12 percent of his fans were devoted to him solely based on his hair. He chopped the length by a couple inches and flipped the hair up, to symbolize that he was moving on to bigger things. He lost a lot of fans that day but gained some new ones too.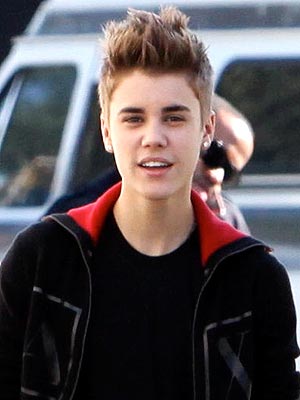 A dark period in Biebers life had him gelling his hair completely upwards with a soft twirl in early November 2011. The cut didn't last long.
Inspired by retro looks, Bieber slicked his hair completely back with gel greasier than Ross Geller's. You can also see the faint wisp of hair growth over his lip… It was Movember.
Justin subtly reverted back to his old ways this year, likely inspired by girlfriend Selena Gomez. The hairstyle is a combination of all his former looks combined together. But we'll only know what comes next with time.
Okay, that was fun. Now let's all do something more meaningful with our time… [Source]