Cute overload: lion cub hugs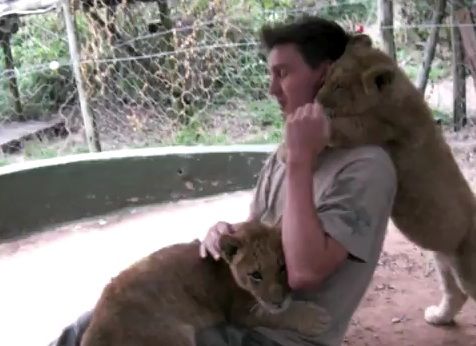 During this zookeeper's last day working at the zoo, these precious lion cubs couldn't keep their hands off  him.  Watch this video…you may just be squealing with delight.
Cody the Howling Dog
In this video,  a dog named Cody howls like there's no tomorrow when his owners call him. It's funny at first, but imagine having to hear that every day!!
[youtube http://www.youtube.com/watch?v=C6kZND9o_ZY&w=400&h=301]