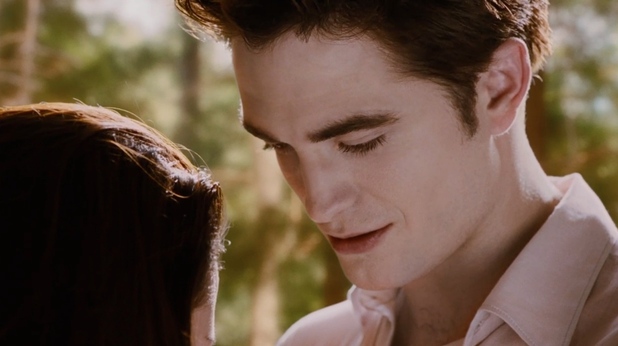 The new sneak peek for Breaking Dawn Part 2 is here and it's… 15 seconds? I feel so jipped.
It's clear they wanted to preserve some of the mystery shrouding the newly turned Bella and what she'll look like as a fang-toothed vampire, but they could have given us a little bit more.
The preview features a quick glimpse of Bella running through the forest, then one line reactions from her two favourite men, both semi-positive of course. Jacob says he didn't expect her to seem so human while Edward is happy that they're the same temperature now. Yea, it's always a bonus when you can emerge from the dead with the vitals of a vampire but the heart of a human.
The full trailer for the Nov. 16 movie will be released next Monday so hold tight!
Watch the trailer below: