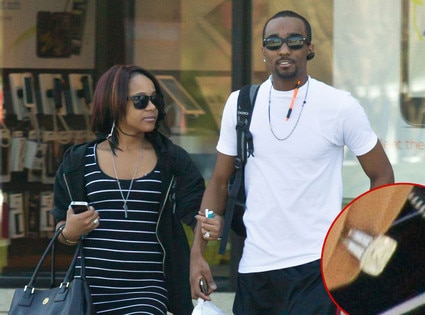 Engagement rumours were already swirling but now they're heating up even more, after Bobbi Kristina Brown was spotted wearing an engagement ring.
The late singer Whitney Houston's 19-year-old daughter was photographed in Atlanta over the weekend with her "adopted brother" Nick Gordon, wearing a big rock on her ringfinger. Although Gordon was never formally adopted by Houston, he was taken in by the family several years ago as an alternative to joining the army.
Gordon seemed to confirm their relationship on Twitter, saying that the two have gotten a little closer. However, he has since shut down his account and denied the dating rumours to ABC News.
Still… the ring's certainly not going to stop the rumours.