In the world of celebrity news, there's no shortage of hits and misses. This week, The Hunger Games' Jennifer Lawrence makes our "hit list" for a cute photo of her with her beau. Lindsay Lohan sadly fell short, as her alleged hit and run is anything but a hit. 
HITS
Sofia Vergara lands SNL hosting gig
Modern Family's male fans are probably too distracted by her hot bod to try to decipher her accent ("chesh?!"). I, on the other hand, love her for her comedic chops as the naggy, but strong, Gloria. Expect skits that lovingly poke fun at her accent and breasts.
The Hunger Games' Jennifer Lawrence and Nicholas Hoult caught kissing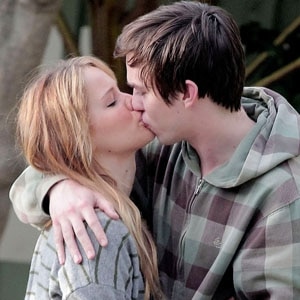 In my head, I saw Skins star Kaya Scodelario as the perfect Katniss. Eventually though, Jennifer Lawrence's charm won my heart, not to mention the heart of Scodelario's former co-star, Nicholas Hoult. While they've kept their relationship under wraps, I wouldn't mind seeing Hoult escort Lawrence down the Hunger Games red carpet. She looks hot in gold, TAKE SOME PRIDE IN THAT.
One Direction will get their own show on Nickelodeon
To my sister and every One Directioner's delight, Nickelodeon confirmed via Twitter that the members of this boy band are getting their own show. They may be cute and British, but their pop tunes make me want to punch something cute. I'm sure they'll be great for some wholesome family entertainment but just remember ladies, keep your stalking friendly.
MISSES
Childish Gambino aka Donald Glover postpones rap tour
Glover fractured his foot while performing in Florida and moved his Camp tour back. If anyone can't make the Toronto show, please forward your tickets to me. I'd be happy to take them off your hands.
The younger Franco did a strange photoshoot for Complex Magazine
Dave Franco, aka younger brother of James, thought an 80s-themed photoshoot for the hip hop magazine was a good idea. I can't decide what's stranger: this or the Funny or Die video where he has sex with himself. I think you should fire your agent because the Internet never forgets.
Lindsay Lohan accused of hit and run
While on LiLo patrol, TMZ reports the star hit a hookah lounge manager with her Porsche early Wednesday morning in L.A. While the manager wasn't hurt, he apparently plans to press charges. At least give her a chance at a comeback! She didn't go back to red hair for nothing!