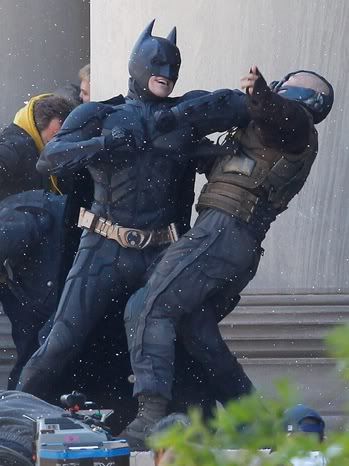 It looks like Christian Bale is retiring his black cape for good.
"I wrapped a few days ago so that will be the last time I'm taking that cowl off," Bale told the Phillipine Daily Inquirer. "I believe that the whole production wrapped yesterday, so it's all done. Everything's finished. It's me and Chris – that will be the end of that Batman era."
"We always maintained from the beginning that if you wanted to break it down, there are three personas – Batman is sincere, the private Bruce Wayne is sincere. The public version of Bruce Wayne, the playboy, is a completely fabricated performance."
Out of all his coworkers, Bale admitted that he was most impressed with Anne Hathaway's performance and work.
"I had plenty of scenes with Anne," Bale said. "And I was there when we did the screen test for her. The thing that I said to Chris [Nolan] that day was that there were many very accomplished actresses who had read for the role. I'm terrible at auditions, so I'm very impressed when somebody really seems to acquire an ownership of a character without having worked on it or prepared for some amount of time."
"When Chris watched the screen test, he agreed that Anne did a wonderful job. In many ways, she has the hardest job. There are a number of people who feel that the Catwoman role has been defined previously. So, I always saw Anne's role as being the toughest job of any of us. In my case, I've stopped referencing outside sources. I now reference Chris' own world of Batman as a guide to what I will continue doing."

Anne Hathaway is Selina Kyle/Catwoman in "The Dark Knight Rises."
However, his other castmates did not go unnamed by Bale, calling Tom Hardy "a phenomenal actor," and Joseph Gordon-Levitt a "very intriguing guy…somebody who truly seems to love acting."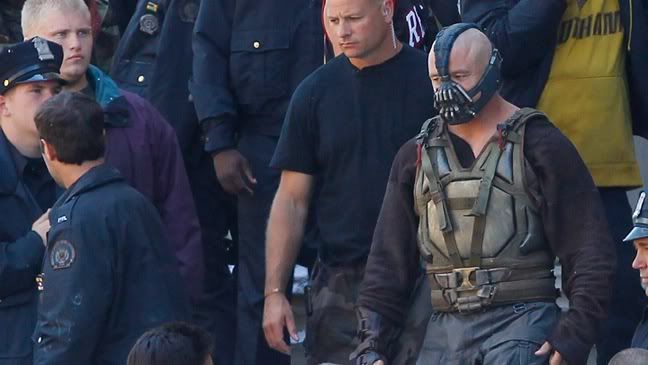 Tom Hardy plays Bane in "The Dark Knight Rises."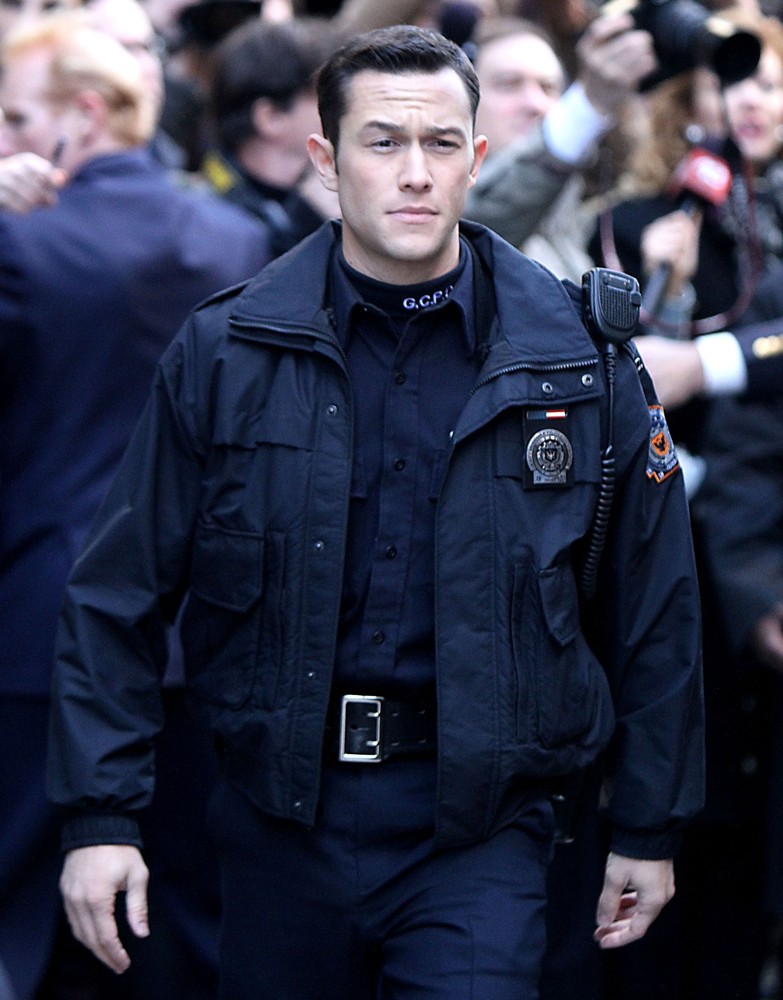 Levitt plays John Blake in "The Dark Knight Rises."
The movie is set to be released on July 20, 2012.